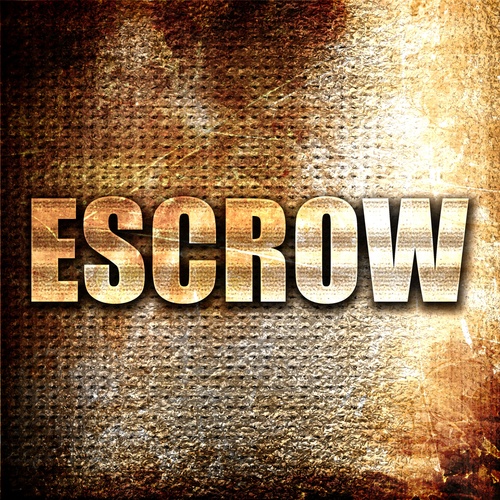 If you're buying a home, you are cheap jerseys going to come across this word many times during the process – escrow. If you're a first time homebuyer, you may have no idea what it means. Even if you have bought a home in the past, escrow may still be something you find confusing. Although it can be a scary-sounding word, it's not nearly as worrisome as it sounds.
What is escrow?
First of all, let's define what escrow actually is. To put it simply, escrow is a financial arrangement where an impartial third party holds something of value in a transaction between two other parties. In this case, the "something of value" is usually a buyer's earnest money check, which would be written when an offer is placed on a home. The check remains in escrow while the terms of the deal are negotiated, and neither the buyer nor the Song seller cheap mlb jerseys can access it.
See? Not so scary.
Who manages escrow?
An escrow agent or officer is the person who maintains an escrow account. The agent can be a person from the closing company, a title company agent or even an attorney. Basically, the escrow agent acts like a gatekeeper, managing what comes in and goes out of the account. It is their job to make sure that all the instructions that were agreed upon between the wholesale mlb jerseys buyer and seller are carried out.
How does escrow work?
The main purpose of escrow is to protect all parties by making sure that all conditions of an agreement have been met before any money or property changes hands. As each step of the closing process is completed, paperwork and documents are filed wholesale jerseys with the escrow agent. This could include documentation that repairs have been made, reports from the home inspection, and paperwork regarding other tasks that were agreed to by both parties. Once each step is completed, either the buyer cheap nfl jerseys or seller signs a contingency release form so that the transaction can move forward to the next step.
How does escrow protect both buyers and sellers?
Escrow is an arrangement that is created to protect both parties involved in the sale of a home. Escrow protects buyers by making sure sellers don't receive any money until all aspects of the deal have been satisfied, including needed repairs that were agreed upon. On the flipside, escrow protects sellers in case buyers decide to back out of the deal without a legitimate reason. In this case, the sellers would be entitled to keep the earnest money check that comes from the buyers when the offer was made – typically, one to two percent of the purchase price.
What is "closing of escrow?"
At the end of free the process, you will no doubt hear someone talk about "closing of escrow." This happens when all of the conditions of the transaction are completed, the purchase of the home is finalized, and the money is properly disbursed. The escrow agent then clears or records the title, giving the buyers official ownership. Buyers and sellers will then receive a final closing statement in the mail. Check over any documents you receive to make sure they are correct, and contact your agent if you see any errors.
While buying a home can be a little scary – especially when you hear words or terms you've never heard before – don't let l'Eglise the concept of escrow scare you. As you can see, it's a straightforward process that protects all the parties involved with the sale of a home.
Compliments of Virtual Results